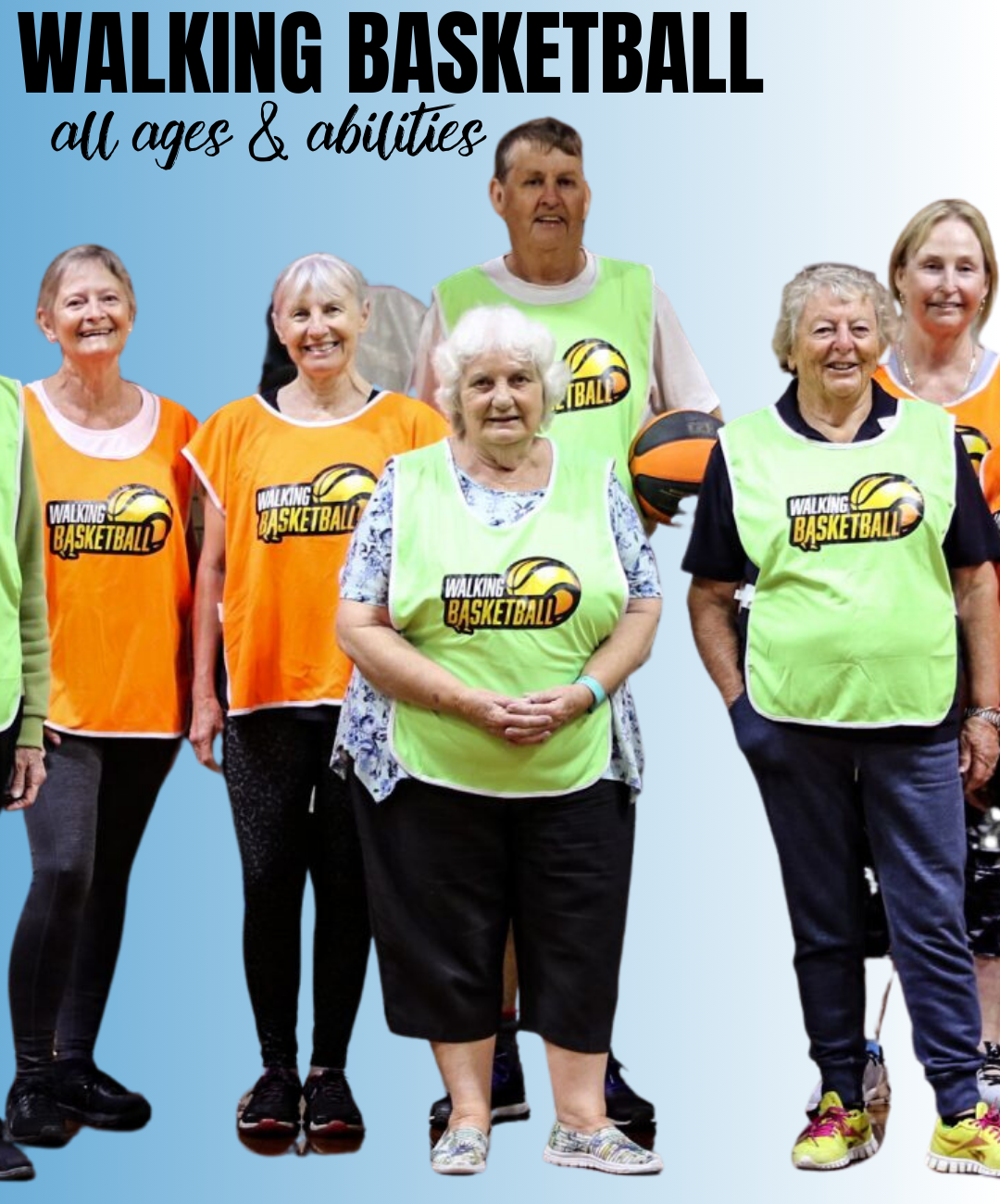 What is Walking Basketball
Kathy Pont
2023-09-29T11:17:27+10:00
Walking Basketball is for anyone, and everyone!
Walking Basketball was introduced as a means to provide an alternative program that allowed adults & seniors to play basketball as a form of gentle exercise. It allows people to stay involved in the sport they may have been apart of for some time, or to try a new sport altogether, and learn new skills.
Not only does it allow participants to be physically active, but also reduces social isolation and increases community inclusion. Participants of Walking Basketball can also participate in a fun, safe environment while maintaining their zest for life and confidence in their abilities.
The only rules to the game is simply, no running!